Samsung's Galaxy S flagship series has never before crossed over into Galaxy Note territory as it did this year, and it's all thanks to the Galaxy S21 Ultra. Unlike in all the previous years, the new flagship is equipped with a display digitizer capable of recognizing S Pen inputs, and Samsung is selling optional S Pen accessories separately. But is the Galaxy S21 Ultra an actual Galaxy Note replacement? Not really, though it could be a valid choice for Galaxy Note 9 owners who might be looking for an upgrade. Let's find out.
Reasons to upgrade from the Galaxy Note 9 to the Galaxy S21 Ultra
Better internal hardware
It's normal for a flagship that's two and a half years old to be outperformed by newer solutions, and this is undeniably the case for the Galaxy Note 9 and the Galaxy S21 Ultra. The Exynos 2100 and Snapdragon 888 chipsets are vastly superior to the Exynos 9810 / Snapdragon 845 SoCs, and the newer flagship has twice the amount of RAM as standard (12GB).
Newer firmware with better support
The Galaxy Note 9 was released running Android 8.1 and although it was later updated to Android 10 and One UI 2.5, it will no longer receive any major OS updates, though it will continue getting security updates for a while.
The Galaxy S21 Ultra, on the other hand, is not only shipping with Android 11 and One UI 3.1 out of the box but it will also offer three major Android OS updates throughout its lifetime as opposed to just two. If you're looking for a more complete software experience, the Galaxy S21 Ultra is the only way to go.
Better, faster display and Gorilla Glass protection
The Galaxy S21 Ultra has a new Dynamic AMOLED 2X display with a 6.8-inch diagonal as opposed to 6.4 inches. More importantly, the panel is HDR10+ compliant, it has a taller 20:9 aspect ratio, and it supports a 120Hz refresh rate.
Besides, the Galaxy S21 Ultra employs newer Gorilla Glass Victus for the display and back panel, whereas the Galaxy Note 9 and its Gorilla Glass 5 protection are less resilient.
Better (and more) cameras
Although the Galaxy Note 9 had a very competent camera system at launch, time hasn't been too kind to the device and the dual 12MP main sensors are simply unable to compete with the Galaxy S21 Ultra's quad-camera combo.
All four of its sensors boast autofocus, and the setup is capable of 10x optical zoom. Meanwhile, the Galaxy Note 9's 8MP selfie sensor can't hold a candle to the S21 Ultra's 40MP shooter.
Bigger battery with faster charging
Samsung's new Galaxy S21 Ultra has a battery that's 1,000mAh larger than the Galaxy Note 9's. It clocks in at 5,000mAh and it supports 25W fast charging, up from 15W.
Furthermore, wireless charging is faster at 15W, and the Galaxy Note 21 Ultra has the added benefit of reverse wireless charging, whereas the Galaxy Note 9 lacks this functionality altogether.
More modern connectivity features
The 5G era is upon us and the Galaxy Note 9 simply won't be able to keep up. It is and will always be limited to LTE connectivity, whereas the Galaxy S21 Ultra provides 5G as well as Wi-Fi 6E and UWB. The latter is used for features such as Find My Mobile and it will be employed by the Galaxy SmartTag Pro and possibly other future accessories. In other words, the Galaxy S21 Ultra technically offers better compatibility with Samsung's ecosystem.
New design with an in-display fingerprint sensor
There probably aren't too many people around who prefer the Galaxy Note 9's design over the Galaxy S21 Ultra's, which is perfectly understandable. The latter device invigorates Samsung's design formula with a prominent camera bump, and the Galaxy Note 9's camera setup looks puny in comparison.
The Galaxy S21 Ultra has a modern, bezel-less Infinity-O display, whereas the Galaxy Note 9's top bezel is thick enough to accommodate the loudspeaker and all the sensors. Furthermore, the new model has an in-display fingerprint sensor whereas the Galaxy Note 9's rear-mounted sensor is not as conveniently placed.
You don't have to give up on the S Pen entirely
Loyal Galaxy Note customers who may have been tempted to cross over to the Galaxy S series but haven't done so because of the S Pen might have enough reasons to reconsider. The Galaxy S21 Ultra is the only device in the series to offer S Pen compatibility, and it even works with existing Galaxy Note S Pens.
The implementation is not ideal — which can be a reason why you'd want to skip the Galaxy S21 Ultra, as we'll explain below, — but something is better than nothing in certain situations and the Ultra's S Pen still offers a nearly-complete experience with access to the S Pen suite of productivity apps. Not to mention that the 120Hz display makes writing and doodling noticeably smoother.
Reasons to keep the Galaxy Note 9 and skip the Galaxy S21 Ultra
You might think that a 2.5-year-old flagship can't offer any benefits over a brand-new premium solution but that's not the reality we live in. In truth, although the Galaxy S21 Ultra represents a clear upgrade over the Galaxy Note 9 in most areas, the latter device still has a few unique features of its own, and they might just be enough to persuade existing owners to skip the new flagship.
Iris scanner
The Galaxy Note 9 was Samsung's last smartphone to boast an iris scanner, so upgrading to the Galaxy S21 Ultra would mean no more of this technology. Ironically, the iris scanner is actually more useful in the post-pandemic world than ever before, as facial recognition doesn't work that well with face masks.
Heart rate and SpO2 sensors
It's been a few years since Samsung began removing the heart rate monitor and SpO2 sensor from its flagship phones. These technologies still exist on Galaxy smartwatches but no longer on Samsung's phones, unless you own an older model like the Galaxy Note 9.
This means that Galaxy S21 Ultra buyers who don't want to give up on these health-related features will have to spend extra on a Galaxy wearable.
No 3.5mm headphone jack and expandable storage
By now it shouldn't surprise anyone that Samsung's latest flagship phones don't have a 3.5mm headphone jack, but what might be surprising to Galaxy Note 9 owners who may be looking for an upgrade is that the Galaxy S21 Ultra also lacks expandable storage.
The new flagship is offered with 128GB, 256GB, or 512GB of built-in storage which should be enough for a lot of users, but there are many reasons why having expandable storage is a great option, especially for a productivity-oriented device that ships with an S Pen.
Samsung has dropped MST support from the Galaxy S21 series
Samsung Pay users who rely on MST for mobile transfers won't find a great ally in the Galaxy S21 Ultra, as the new flagship series has dropped MST support entirely in favor of NFC.
This, however, is a change that affects not only the Galaxy S21 series but all Samsung flagships moving forward. Whether you abandon the Galaxy Note 9 this year or the next, you will eventually have to give up on MST.  But as it stands right now, the Galaxy Note 9 retains MST compatibility while the Galaxy S21 Ultra is lacking in this area.
The S Pen implementation is not ideal
And finally, even though the addition of an S Pen to the Galaxy S21 Ultra is refreshing and can be viewed as a positive, the implementation leaves something to be desired. Simply put, the Galaxy S21 Ultra has a digitizer that's compatible with the S Pen and it ships with Samsung's suite of productivity apps, but it wasn't purpose-built for the task.
Because of this, the Galaxy S21 Ultra doesn't have a dedicated S Pen holster and Samsung is selling the S Pen as an optional accessory. Furthermore, the S Pen's functionality is indeed bolstered by the 120Hz display, but on the other hand, the phone isn't compatible with any Bluetooth-related S Pen features such as Air Actions.
Galaxy Note 9 or Galaxy S21 Ultra: Final conclusion
If you feel like you've had enough of the Galaxy Note series but you don't want to give up on the S Pen entirely then the Galaxy S21 Ultra is your best alternative for an upgrade. Just be ready to give up on a few features that will eventually be gone forever — such as the iris scanner, the 3.5mm headphone jack, and possibly expandable storage — and you'll enjoy the Galaxy S21 Ultra a whole lot more.
Giving up on the Galaxy Note 9 in favor of the Galaxy S21 Ultra will offer access to newer firmware, better hardware, a massively-improved camera system with optical zoom, 5G and other connectivity features, and a modernized design just to name a few.
Even so, these extras might not be enough for avid Galaxy Note users who may have bought into this series specifically for the S Pen, though we suspect that these customers wouldn't be looking at the Galaxy S series for a purchase anyway.
Ultimately, if the other hardware improvements aren't all that important then the final decision will depend on what customers like most about the S Pen. Are Air Actions more important than the smooth, lag-free experience powered by 120Hz displays? Is a protective case with an S Pen holster a good-enough implementation, or does the S Pen always have to reside inside the phone with no extra accessories needed?
We believe the Galaxy S21 Ultra is a better, more future-proof phone and a wiser purchase in 2021, but we understand why some Galaxy Note 9 owners might be reluctant to switch sides. If you're fearful of buyer's remorse then perhaps it would be better for you to hold off from buying the new flagship until we find out what fate awaits the entire Galaxy Note series later this year.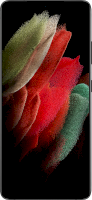 Model:

SM-G998B

Dimensions:

Bar: 165.1 x 75.6 x 8.9 mm

Display:

6.8 inch / 172.72 mm Dynamic AMOLED 2X

CPU:

Exynos 2100

Camera:

12MP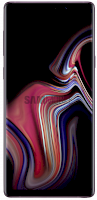 Model:

SM-N960F

Dimensions:

Bar: 161.9 x 76.4 x 8.8 mm

Display:

6.4 inch / 162.56 mm Super AMOLED Display

CPU:

Exynos 9810

Camera:

12MP