Unboxing a new iPhone is a treat. Quickly it's clear that it needs a few accessories to make it fit into all aspects of your daily life. A stand to prop it up at the perfect angle to watch a show at your kitchen table is a useful accessory. Or maybe a wireless Qi charger in the living room to give it a little extra battery life while you unwind?
There are plenty of iPhone accessories and products to choose from. That's not the problem. The real choice is picking the coolest and most clever accessories for your mobile iPhone. These picks below highlight ingenuity with travel sizes or multiple uses, all baked into a clever accessory you probably didn't know you could use.
Twelve South Power Pic—$39.99
Soundcore Wakey Bluetooth Speaker—$74.99
Belkin Gaming Power Bank with Stand—$43.65
ElevationLabs Go Stand—$19.99
Zoom iQ7 Mid-Side Stereo Microphone—$99.99
Glif Tripod Mount—$27.99
Fujifilm Instax Mini Printer—$99.95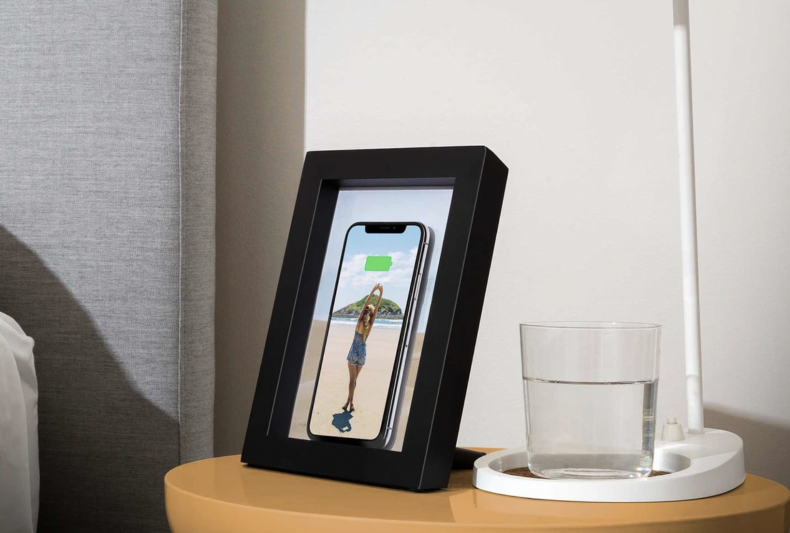 The PowerPic is Twelve South's wireless Qi charger that looks like a photo frame. Actually, it is a photo frame that hides a wireless phone charger. However you look at it, it is a neat trick to be able to hide a common electronic device in plain sight. The frame comes in black or white to match your room's decor and houses a regular 5×7 photo.
The idea behind the PowerPic is that you're not charging your phone every minute of the day, and so when it is not in use, it should be something beautiful to look at. What better thing to look at than a personal photo? I've used a PowerPic and can attest to it blending in flawlessly and charging at its full capable speed.
Buy at Amazon, Twelve South and Walmart.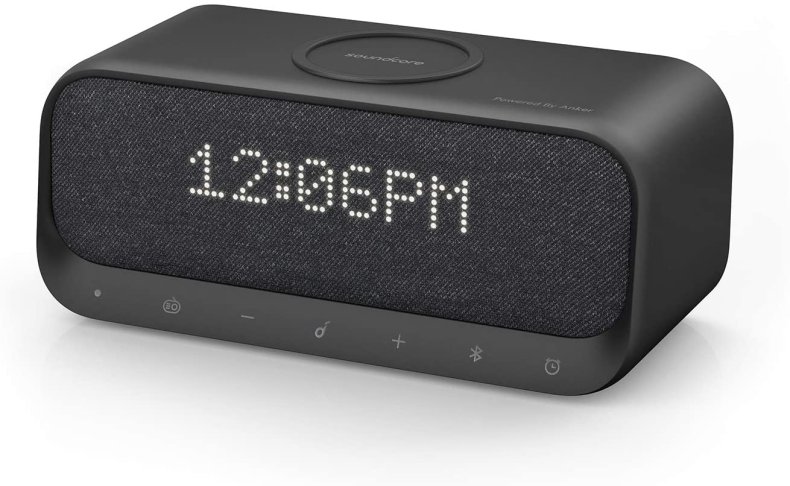 Is the Soundcore Wakey a wireless charger or Bluetooth speaker, or a sound machine? It's actually all of those things and more. This bedside clock is a great accessory to charge your phone at night while also providing some sleep sounds. Your iPhone (or Android phone) lays on top to charge, and a soft glowing LED clock displays the time.
The Wakey includes touch buttons to accomplish tasks like volume control and clock functions without touching your phone. The clock can connect to the Soundcore app for extended uses as well.
Buy at Amazon, Soundcore and Walmart.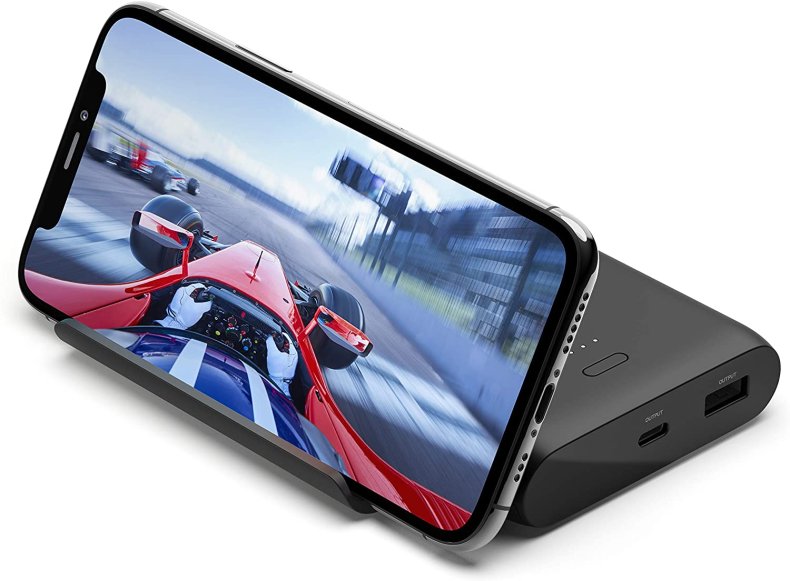 Having a portable external battery for on-the-go travel is a must. It's also a must for working around the house. The Belkin Gaming Power Bank with Stand is a clever battery that can provide an additional 10,000mAh of battery power. The extra battery it provides will vary depending on your iPhone model but should give at least two extra full charges.
What makes this power bank stand out is its built-in stand. If you're going to be carrying a battery pack with you, it should at least pull its weight and do multiple things. Plug in and recharge your phone while also gaming, watching a show or just browsing the web.
Buy at Amazon and Walmart.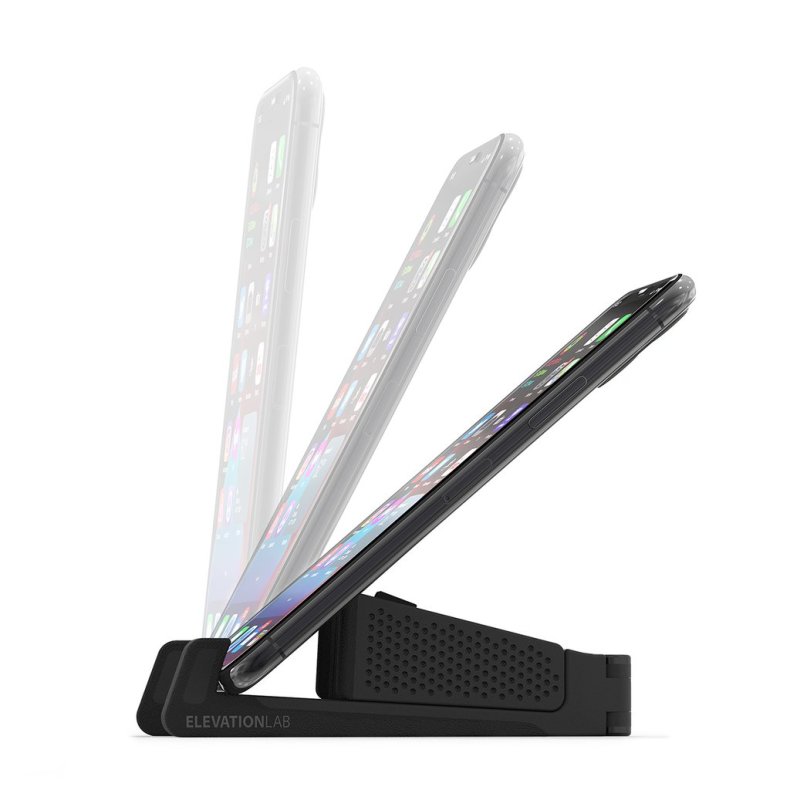 One of my favorite categories of iPhone accessories are the ones that can do something useful while also being small and portable. There are many stands out there, but there are not many stands that fold to fit into any pants pocket. The Go Stand can do just that.
The ElevationLabs Go Stand folds open and closed to accommodate a range of device sizes as well as being able to do portrait or landscape. The stand also slides forward and backward to accommodate different viewing angles for both portrait and landscape devices. It can do all that while remaining extremely compact minimal.
Buy at ElevationLabs.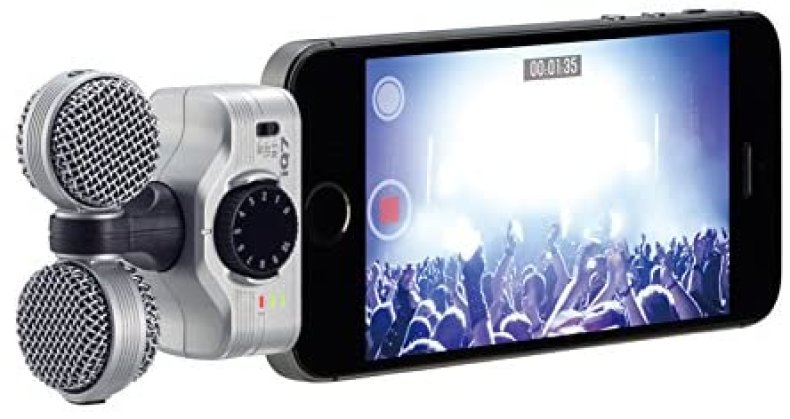 This iPhone accessory might not have crossed your mind, but you should know about it. The Zoom iQ7 is the latest external microphone from Zoom that will snap directly onto your phone and instantly increase the sound quality your phone is capable of with its dual microphones.
Podcasters and content creators are the ideal market for this microphone, but anyone snapping videos with the cash should probably consider it. You'll be amazed at what having better sound for your videos or interviews will do to your content's overall production quality.
Buy at Amazon and B&H Photo.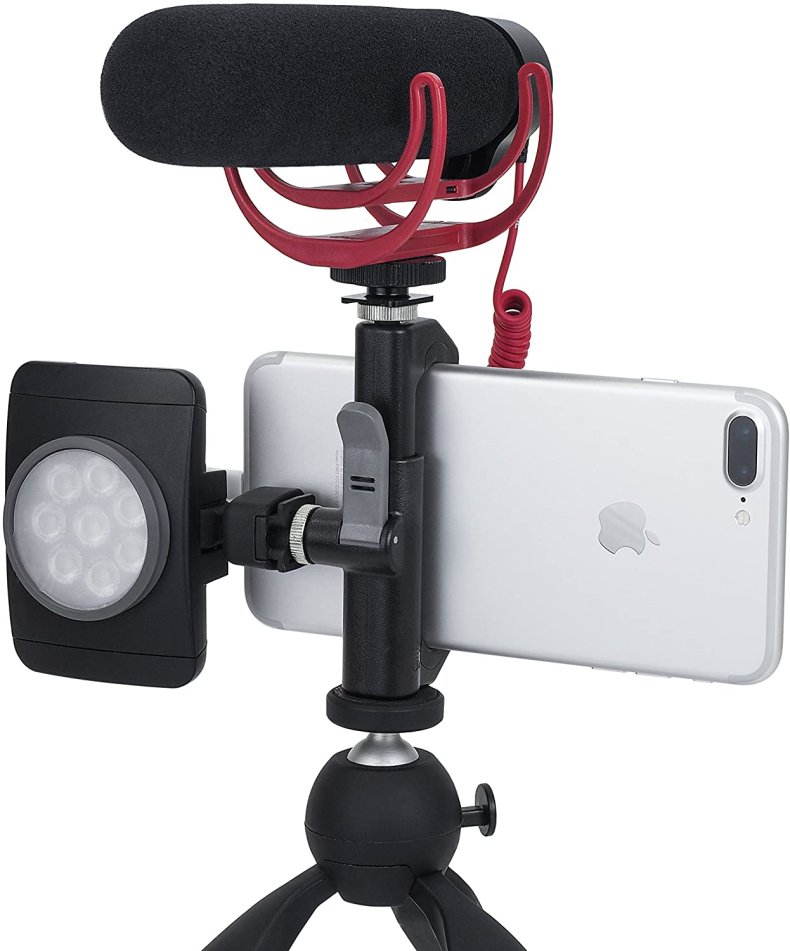 Speaking of producing quality content, this Glif is a wonderful tripod mount that pulls double and triple duty in some uses. The Glif's main appeal is that it has a universal fit, so next year when you upgrade to a new phone, and it's a different physical size, you can still use this tripod mount.
Not only can this help mount your phone to a tripod, but it can also do so in portrait or landscape. The other screw holes can then be used to attach lights and more. The best part is that the Glif is a tiny accessory easy to stash away when it's not in use.
Buy at Amazon.
Fujifilm Instax Mini Printer—$99.95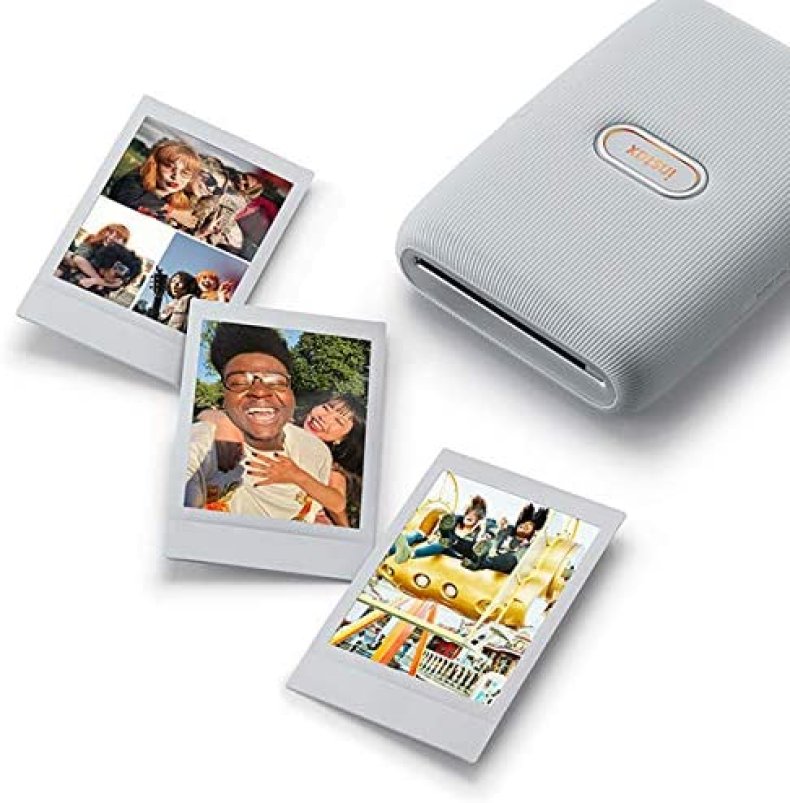 Printing photos isn't something many people do anymore, but it should be. Taking a lot of photos is step one in remembering great memories, but the second step is to look at them often and be transported to great times. Fujifilm's Instax Mini printer is the company's latest effort in helping people to print more photos effortlessly.
This handheld photo printer connects to your iPhone wirelessly and can get you a photo printed in about 12 seconds. It features photo effects in its printing app so you can edit your memories before holding them in your hand. The app will also allow printing photos from videos so you can steal a moment from a video, not just photos you've snapped.
Buy at Amazon, Best Buy and Walmart.
Newsweek may earn a commission from links on this page, but we only recommend products we back. We participate in various affiliate marketing programs, which means we may get paid commissions on editorially chosen products purchased through our links to retailer sites.
[ad_2]