American consumer electronics manufacturer Belkin has launched an 11-in-1 USB-C docking station in China. The product carries a price tag of 759 yuan (~$117) and is presently on sale on Tmall.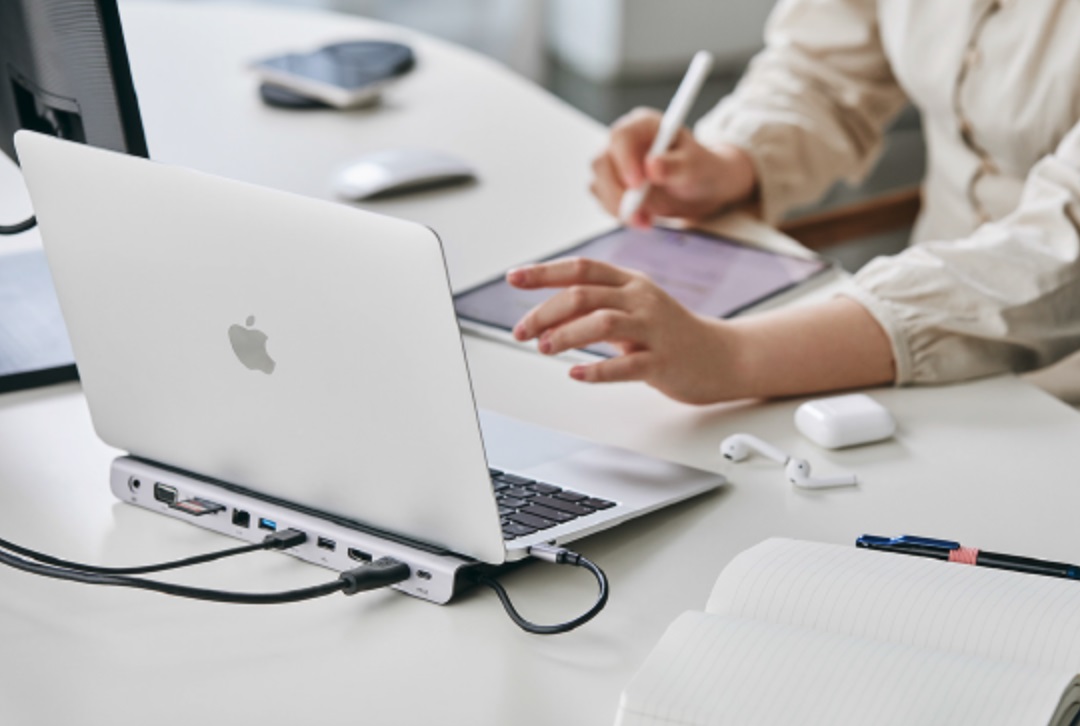 Belkin is one consumer electronics manufacturer with worldwide renown for connectivity devices. The company lives up to its name with this product. The versatile docking station is designed for high-end laptops equipped with a USB-C charging port like the Huamei MateBook series. It will transform the laptop into a workstation.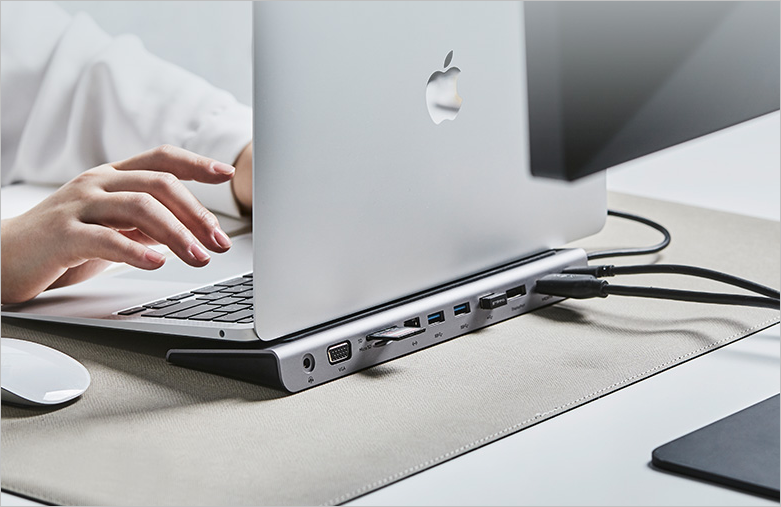 Belkin 11-in-1 USB-C Docking Station comes with three video interfaces comprising of an  HDMI, a VGA, and a DP port which are compatible with most displays on the market. Among them, the HDMI and DP ports support high-definition display resolutions up to 4K. Under the Windows system, it also supports the simultaneous expansion of two video interfaces with 1080p 60Hz resolution. The device also comes with three USB ports and a 3.5mm audio jack making it possible to use two headphones at the same time on the laptop and expanding the number of ports available.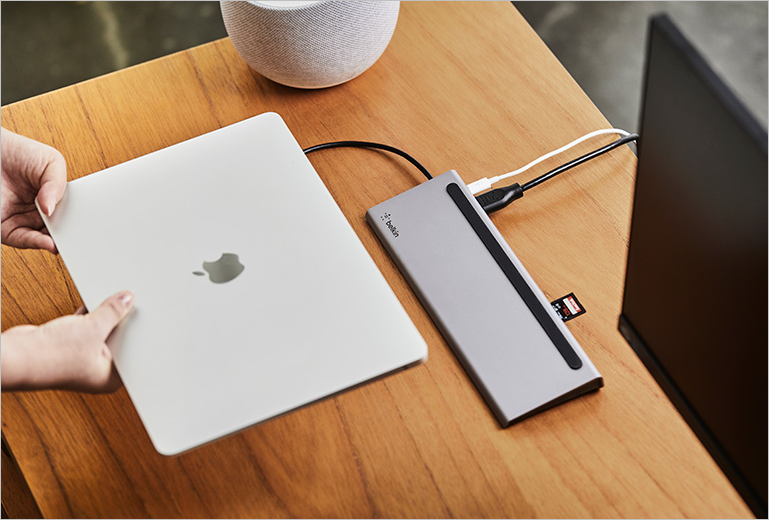 In terms of the design, the docking station uses a small bevel design, and can also double as a laptop base that slightly elevates the rear base of the laptop in order to facilitate heat dissipation.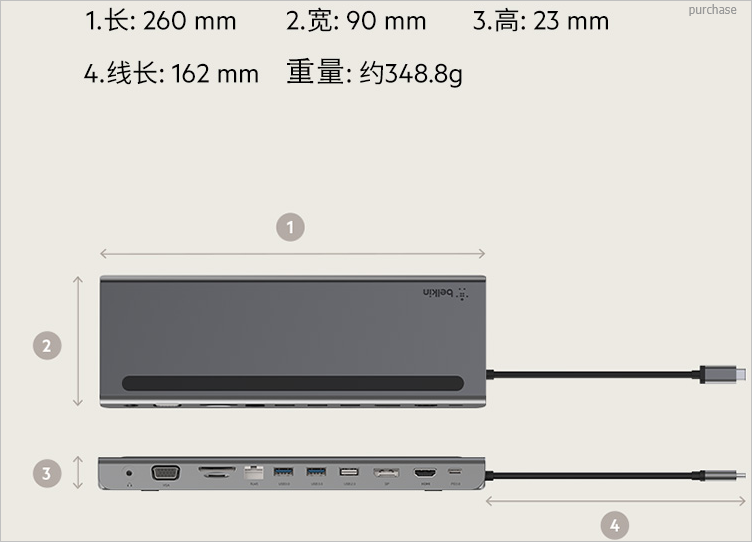 This docking station supports up to 100W pass-through charging in which 85W is delivered to the laptop to power it while the docking station requires 15W of power to operate. There is an independent gigabit wired network port, with gigabit network cable and routing, which can form gigabit home LAN.
RELATED;
ALWAYS BE THE FIRST TO KNOW – FOLLOW US!